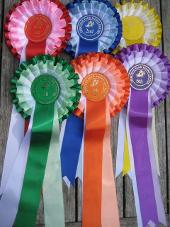 Riding School Events
(for all Riding School Clients)
Thursday 10th Aug – Private lesson day.
£26 per half hour slot. Please let us know what you'd like to work on.
Friday 11th – Clients Dressage Competition.
Dressage times:
Class 1.
2.00 Edith Quinn
2.10 Katie Sant
2.20 Alicia Irwin
2.30 Maisie K-Webb
2.40 Amelia Parker
2.50 Lola Flett
3.00 Ryan Motleigh
3.10 Emily Foreshaw
Class 2.
5.45 Chloe Williams
6.00 Paulina Farya
6.15 Ruby D-G
6.30 Zara Eagle
Class 3.
6.45 Rowan Williams
7.00 Elaine Hughes
7.15 Cathy Jones
7.30 Louise Benson
7.45 Helen Redmond
8.00 Sue Polhill
Please ensure you are here before your time to get your horse out, stirrups adjusted etc. Any queries call our office on 01512209177 before 5.30pm
Entries close on Monday7th August at 5.30pm. Entry fee is £15
Please collect the correct dressage test for your class from the office, we will also publish the links online. The more you can learn your test the better, although there will be somebody who can call out your test on the day. If you have any queries/questions about your test please ask your instructors. Juniors are 16 and under.
Wednesday 16th – Intermediate/Advanced Day Course. 10am-4pm. £45.
Thursday 17th – Novice Day Course. 10am-4pm. £45.
Friday 18th – Hacking Day.
Book trail rides, group hacks or private hacks. Ask for more information at the office.
Tuesday 22nd Aug – Closed
(Centres at the Champs @ Cholmondley)
Wed 23rd Aug – Mixed ability junior day course (Novice-advanced. Rides split according to ability). 10am-4pm. £45.
Fri 25th Aug – Adults Day Course.
**Notice to all booked in on Adult Day Course on 25th August**
Due to the success of our Pony Club Teams we are unfortunately having to postpone the Adult Day course until Friday 15th September. We are sorry for any inconvenience caused, but we hope you can all make the amended date (please let us know if you cannot).
The adult day course is full at present, but please pop your name on the waiting list for any spaces that may become available.
Rides split according to ability. Horse care sessions too, see Day course poster. 9am-4pm. £60
Fri 8th Sept – Clients Clear Round Jumping Evening (adults). From 6pm onwards. £8 per round. Rosettes to all clear rounds. Maximum 4 rounds.
Information
Day Courses 10am – 4pm (bring packed lunch and suitable clothing) Please book in as early as possible as places are limited! Ride for 1 hour lesson in am and 1 hour fun ride in pm (hack, games or jumping) Look after your own pony for the day, with a competition for the best kept pony of the day!
Novice Day Courses (Suitable for those on the half hour lessons and trail rides – lots of help for riders). 10am – 4pm
Intermediate & Advanced Day Courses – may include some jumping and games. Riders should be confident around the horses in the stable and on 1 hour lessons. 10am - 4pm

Pony Club Events
(for all CPRC Pony Club members, ask at the office about how to become a member)
Wednesday 9th Aug – Pony Club Badge Work Evening.
We will be working on any mini badges that you like and also for big badges: dressage arenas and perfect paddock. 5.30pm-7pm. £7.
Tuesday 15th – Pony Club D+, C and C+ Test day.
8.30am-3pm. £30.
Wed 23rd Aug – Pony Club Badge Test Evening.
Badges to be posted closer to the time. 5.30pm-7pm. £7.
Thurs 24th Aug – Junior Pony Club Day.
More details closer to the time. 9am-4.30pm. £45
Wed 6th Sept – Pony Club Badge Work Evening.
Badges to be posted closer to the time. 5.30pm-7pm. £7.
Wed 20th Sept – Pony Club Badge Test Evening.
Badges to be posted closer to the time. 5.30pm-7pm. £7.
Junior Camp Dates: 26th, 27th & 28th July
Senior Camp Dates: 29th August-1st September
You must be a Pony Club member. For all of the above please book in at the office or call our office between 9am-5.30pm on 0151 220 9177